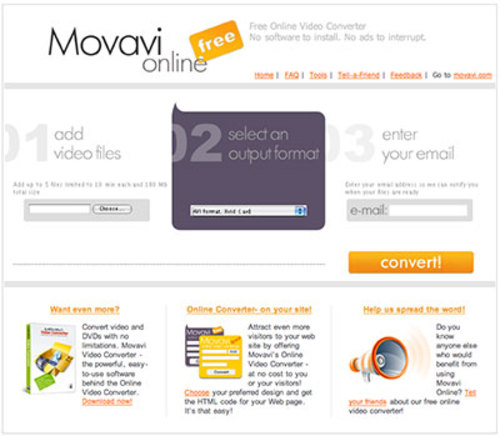 Movavi Online supports Apple's new iPhone Web-based service lets users convert videos to run on cellphones, iPods, websites, vlogs; bloggers, designers can also plug converter easily into any Web site, social networking pages

NOVOSIBIRSK, RUSSIA, JUNE 30, 2007 – Movavi today launched Movavi Online, a web-based service that enables users to convert video from one format to another – for sharing, podcasting, cellphones, iPods, and more – for free.

Movavi Online supports the advanced H.264 format used by Apple's new iPhone.

The new free video converter, available at http://online.movavi.com, generates video files specifically tuned for viewing in email, on mobile devices, for video blogging (vlogging) and video podcasting,...
Read full release