Latest cloud technology will bolster traditionally laborious PPU protocols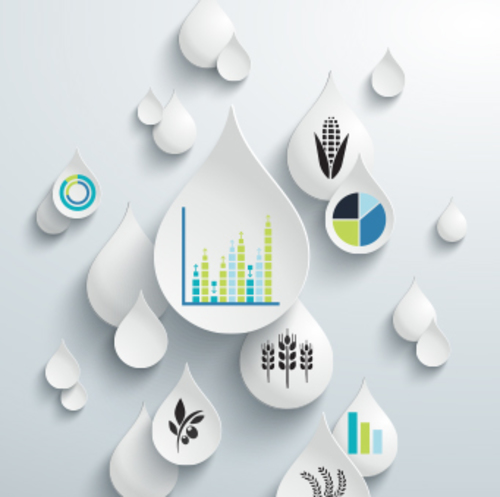 The painstaking task of completing and validating Proposed Pesticide Usage (PPUs) for multiple retailers is set to be revolutionised following the launch of the new Pesticide Manager module from Muddy Boots.

Pesticide Manager (PM) brings together two leading industry pesticide databases from Fera and Homologa to support the creation and validation of PPUs against multiple retailer standards.

www.muddyboots.com, creators of innovative software for the food supply chain, has developed this solution through a series of workshops with leading produce suppliers. This new cloud-based platform, which sits within Muddy Boots' existing Greenlight Supplier Approval software, will allow all stakeholders, including retailers, to invite their suppliers and growers into the platform to easily create, submit and share their product PPUs.

The transparency that Pesticide Manager provides for retailers will help monitor usage and compliance to their policies, and provide insight on trends which will help form practical and manageable protocols, supporting their longer term objective of reducing pesticide residues.

The benefits don't end at retail. For suppliers and growers, the ease of data entry, coupled with multi check capability against multiple retailer protocols will deliver major savings in time and result in a more consistent and timelier approach to PPU management.

"We know that PPU is an area of compliance that is difficult to manage for all stakeholders" comments Jonathan Evans, Muddy Boots MD. "Pesticides continue to play a key role in the production of food, however it is important the industry can demonstrate and effectively monitor responsible use in order to improve the profile of this area."
Pesticide Manager's direct integration with the global pesticide database means that the grower community will actually help improve the quality of the underlying pesticide data, simply by submitting their PPUs via the system.

Active participation by the majority of retailers will help develop a consistent method of working across the industry. Longer term, the introduction of risk-based assessment and scoring, will take into account environmental and safety considerations that need to be accounted for in use; helping to educate and demonstrate a responsible approach to pesticide management for the wider community.
"Pesticide Manager comes at a key stage in the industry when time on managing compliance is stretched," says Jonathan. "This new collaborative way of working will give better insight into user trends which could ultimately help with improved policy formation. This will lend valuable support to an area of the industry that is constantly under the media spotlight."

-Ends-

Contact:
Ralph Dickinson – Marketing Executive - +44 (0) 1989 552074 - ralph.dickinson@muddyboots.com

Notes to editors:
Muddy Boots Software, established in 1996, gives its customers total visibility of the quality of their products and compliance of their supply chains, from grower to retailer. The Company provides software solutions to 6 of the top 10 UK retailers, and 70% of the fresh produce supply chain, across 40 countries.

Fera are a leading UK centre for sustainable agriculture and plant protection research, providing truly interdisciplinary applied research for commercial and government customers.

Homologa™ is a database containing registration information of agrochemical products:
Approved products and Maximum tolerance levels (MRLs) of agrochemicals in food. It covers more than 60 countries. The Maximum Residue data and the Product registrations are updated constantly. Beside this information, Homologa™ gives information about active ingredients, companies, approved crops, maximum dose rates, Pre-Harvest Interval (PHI), risk and safety phrases and approval status of agrochemicals in the EU.