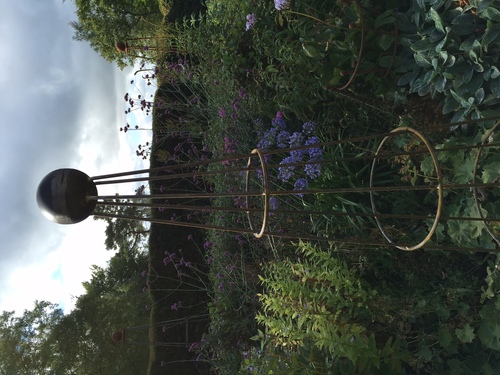 Muntons are adding a new Slimjim range as a reasonably-priced alternative to their established line of traditional plant supports

"Gardeners love our range of traditional handmade plant supports but not everyone has the budget. Now we have designed a second slim-line range made out of less thick mild steel. Our distinctive style remains the same but using 8mm, instead of our usual 12mm, steel means that we can sell most items for less than £50.00" said Lesley Ann Munton

This slimmer range of 8mm diameter products particularly suits the smaller town and cottage garden where borders are often narrower and shorter, and space limited. Like all Muntons supports these are manufactured in England out of solid mild steel and have a natural finish that will quickly develop a rich rust patina

The new range includes border edging hoops, semicircular supports, ball-topped stakes, one-legged supports, single-ring & two-ring herbaceous supports, a...
Read full release