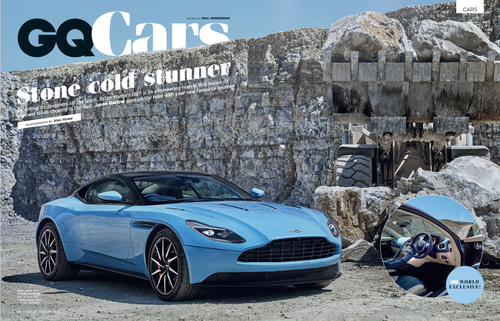 British GQ magazine, the national men's magazine with a circulation of 120,000, recently selected Suttle Stone Quarries' Swanworth Quarry site in Dorset as the backdrop for its world exclusive 'cars' feature photo shoot, which appeared within a recent edition.

John Suttle, director of Suttle Stone Quarries, said "we were delighted to offer our quarry as the backdrop for the British GQ magazine photo shoot. It felt like we could have been on a James Bond set! As Swanworth Quarry is a working quarry creating rock and aggregates products, the terrain is obviously rocky and uneven, with a steep hill to drive down to the area where the photos were taken. The official car driver handled this with ease and we think the photos look stunning."

Ryan Grimley, photographic editor of British GQ magazine said "Suttles' quarry became the location for our car shoot as the rugged environment of...
Read full release