MyTights.com Win Best Specialist Etailer at Underlines' Star Award 2013.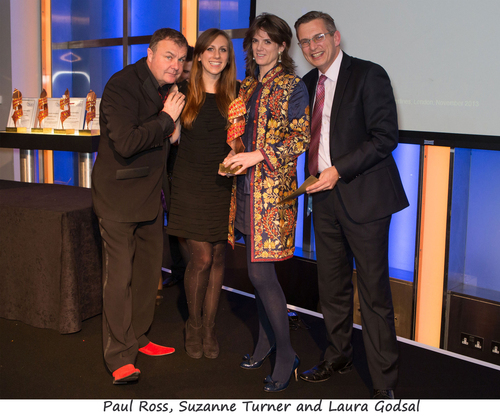 This year the UK's leading hosiery and shapewear retailer MyTights.com has picked up the award for Best Specialist Etailer, triumphing over eleven other nominees at the industry event. Hosted by Underlines lingerie trade magazine, the night celebrated the best in the world of lingerie, hosiery and swimwear.

Created to 'recognise and reward entrepreneurial skills', the awards ceremony aimed to 'highlight the resilience, competence and flair of retailers across the UK and Ireland' said Underline's Managing Editor. And we think they did just that!

With 264 retailers and 24 brands represented, the competition was fierce but MyTights.com emerged victorious. Coming runner up in the Hosiery Retailer of the Year award too, MyTights narrowly missed out to premier department store Fenwick. It wasn't just MyTights who were rewarded for their efforts either, with House of Fraser taking home the award for Large Department Store and Figleaves winning Best Etailer.

With a glitzy presentation ceremony hosted by Paul Ross (none other than Jonathan Ross' brother), founder Laura was handed a rather extravagant trophy, which now takes pride of place back at MyTights HQ. Followed by fabulous four course meal, music and dancing, the overall evening was a massive success and truly one to remember!

Special thanks goes to everyone at Underlines, to Invista for having MyTights as guests and of course, our customers. With your loyalty and honest feedback, MyTights has been able to grow into the one stop shop for hosiery that it is today.

But why is MyTights so great?

From everyday opaques tights to the latest hosiery trends, MyTights.com strives to find something suitable for every size, shape and occasion. To make sure that you find exactly what you want, products have been tried & tested to ensure that every aspect of each product is clearly described in simple, no-fuss terms. Coupled with a love for customer service, MyTights.com strives to deliver good quality, good value tights – and all at just the click of a mouse.

Here's to another successful year!

For more information, please contact Hannah at Hannah@mytights.com.