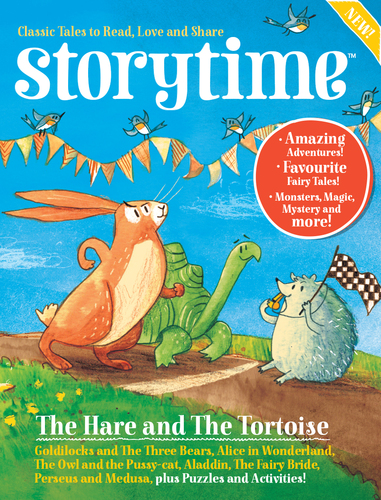 Cinderella, the classic rags to riches story, has been named the nation's favourite fairy tale.

The famous tale has topped a new poll, seeing off competition from other popular stories, including Jack and the Beanstalk and Goldilocks and the Three Bears. The survey, which asked 1000 parents of 4 to 8 year olds to vote for their favourite fairy tale, was commissioned to mark the launch of Storytime this September – a major new national magazine for children. Storytime will be published monthly and is packed with classic well-loved stories for parents to read and share with their children.

Cinderella came out on top, with 14% of mums and dads choosing it as their favourite. In 2nd place was Jack and the Beanstalk with 9.5% of the vote.
The poll also found that there is a clear divide between the favourites of mums and dads. Beauty and the Beast, The Little Mermaid and...
Read full release