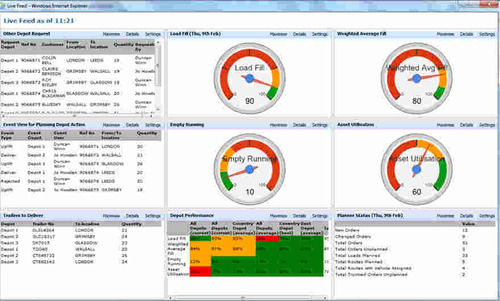 With a new live dashboard and interactive maps, Deltion's cloud computing CarrierNet Version 6 Delton CarrierNet takes a leap forward in user friendliness, while also helping logistics operations to reduce their costs and improve their sustainability.

Deltion is rolling out Version 6 of its CarrierNet transport management solution, which continues to be delivered as Software as a Service (SaaS). This major new release takes a significant step forward in user-friendly features and visibility to identify empty running, which leads to environmental benefits and the ability to save money.

Among its many new features, CarrierNet Version 6 has a new realtime dashboard to give full visibility of what is going on in the transport operation with a live feed to events at depots and on trailers as they happen. The dashboard's easy-to-read needle gauges and charts give a clear overview...
Read full release