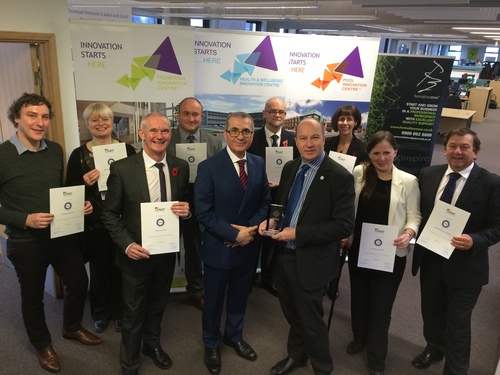 Plymouth University has become the first higher education institution in the country to receive a national innovation accreditation in recognition of its support for small and medium-sized businesses in Devon and Cornwall.

The University has been given the Investor in Innovations Award for its management of the three Innovation Centres in Cornwall, which are now home to over 110 innovative high growth businesses, and which since their launch in 2011, have helped create more than 200 jobs.

Awarded by NEF: The Innovation Institute, the accreditation also covers the University's Formation Zone incubation centres on campus and in Cornwall, which nurture embryonic businesses, including graduate start-ups from Plymouth and local colleges.

Professor Simon Payne, Interim Deputy Vice-Chancellor, said: "Universities have the potential to be innovation engines for the economy, using their knowledge and expertise to catalyse socioeconomic...
Read full release