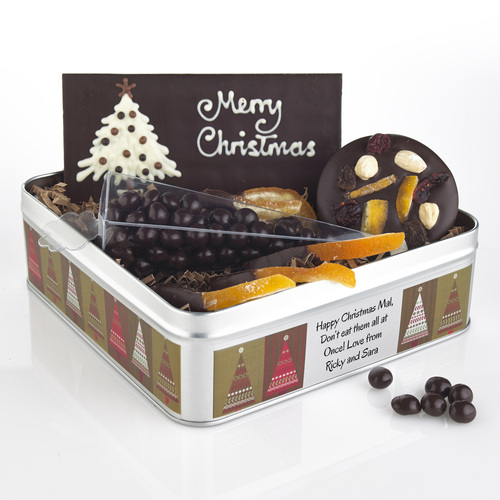 Solving the puzzle of what to give to whom should be made easier this Christmas with personalised artisan chocolate gifts from Sent With A Loving Kiss. Beautifully styled and decorated chocolate, hand-crafted in Hampshire by a team of award-winning chocolatiers, is presented in a decorative keepsake tin bearing a personal message from the sender to the recipient, and can be delivered anywhere in the UK, starting from under £20 plus postage and packing.

There's chocolate to please all tastes – dark, milk, white and mixed, and themes to suit immediate friends and family, as well as cousins, aunts and uncles, in-laws, step relatives, or Christmas hosts and hostesses.

It's an easy way to send a personalised gift that offers a sweet treat and a tin to keep.

The chocolate tastes as good as it looks as the chocolatiers that produce their artistry for Sent With A...
Read full release