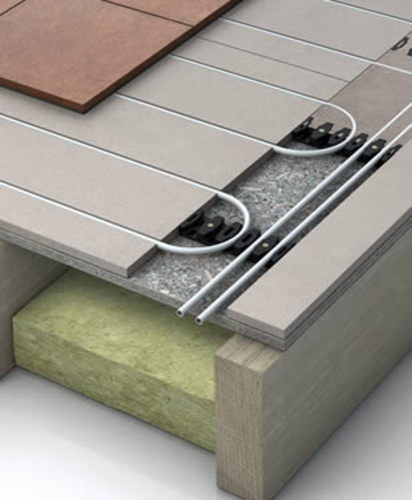 Underfloor heating and renewables specialist, Nu-Heat, has added another floor construction to its already extensive portfolio. LoPro10™ is a cement based floating floor with a height build up of just 15mm and excellent thermal properties that can be fitted on top of the existing floor deck, making it ideal for retrofit projects as well as new-build.

Nu-Heat is committed to ensuring that all of its products have optimum performance. LoPro10's™ low thermal resistance properties allow a high thermal output compared to floating floors under 18mm chipboard, where the heat output is far lower. LoPro10™ also has one-third less thermal mass than a screed floor, allowing it to heat up rapidly.

The high thermal output also makes it an ideal partner for heat pump installations, especially in retrofit...
Read full release