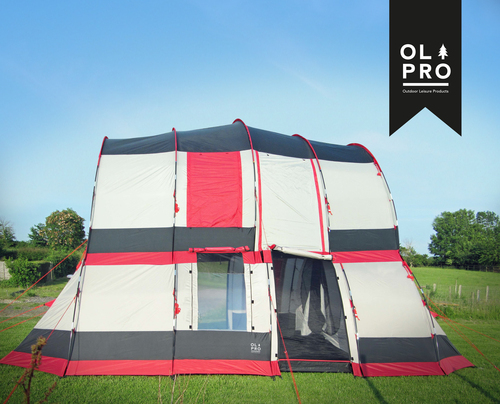 Embargoed until 1.04.2014

World's First Double-Decker Pop-up Tent

British Tent Manufacturer Launches The Downton

British tent manufacturer, www.olpro.co.uk has developed the world's first-ever, family tent that boasts an upstairs as well as a downstairs.

The Downton 8 is a spacious, eight-berth tunnel tent featuring poles made from a aluminium/ lithium alloy - the same material used to build the US space shuttle's lightweight fuel tanks. These provide all the support needed for the carbine and latex floor, which is strong enough to hold four adults yet flexible enough to roll away for storing.

The tent is a giant pop-up construction which takes seconds to erect and a matter of minutes to put away again.
OLPRO has also pioneered a new, high-tech tent material known as...
Read full release