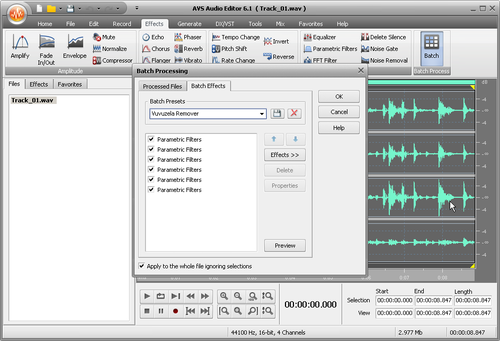 Not all TV broadcasters mute irritating vuvuzela shrieks when showing World Cup 2010 matches. New AVS Audio Editor effectively bans the annoying noise with specially developed Vuvuzela Remover filters.

Online Media Technologies Ltd., the owner of AVS4YOU Project at www.avs4you.com, releases today a special edition of AVS Audio Editor with the extra Vuvuzela Remover feature.

The Vuvuzela Remover feature contains 6 filters adjusted to reject frequencies typical of this African horn. Software engineers designed the algorithm in such a way that it effectively reduces irritating noises up to 99% without damaging audio quality.
AVS Audio...
Read full release