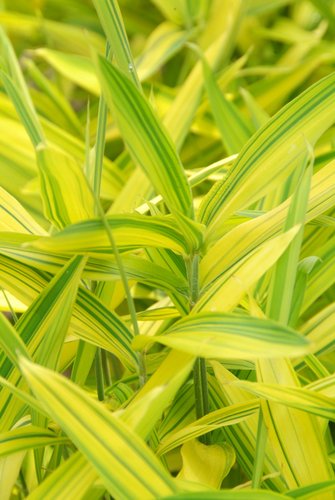 Create an exotic, jungle atmosphere on your patio this summer with wonderful bamboos (Pleioblastus). Great for bringing a faraway feel to the most suburban situation, they combine effectively with their relatives, the flowering grasses, whose decorative foliage and seed heads will provide a long lasting display. Growing bamboos and grasses in pots and containers brings additional flexibility and convenience, and the pots themselves can be ornamental in their own right too.

For foliage, form and a strong yet sympathetic personality, bamboo is a 'must have' plant. Producing wonderful woody canes and long pointed leaves that are in some cases variegated, they are fully hardy and range in height from 1.2 – 3m (although Pygmy bamboo reaches only a compact 40cm in height).

Looking at specifics,...
Read full release