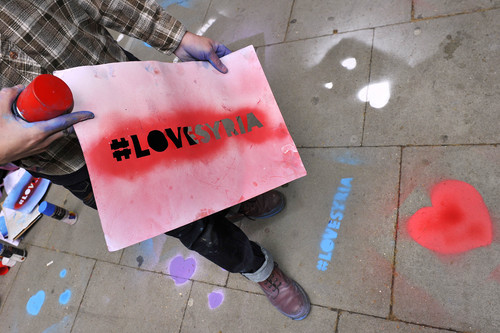 On the eve of the Isle of Wight festival, Oxfam is launching its 'Love Syria' festival campaign. Over the summer the charity will be asking people to show their love for the people of Syria who are suffering a massive humanitarian crisis.

The charity has been campaigning on the festival circuit since 1993, however this campaign goes far beyond any previous festival appeal. This summer Oxfam will be asking tens of thousands of people to Love Syria by sharing a visual symbol of support and signing the charity's petition calling for more aid and peace.

The humanitarian crisis is of staggering proportions and deteriorating daily. Violent conflict has forced over eight million people from their homes, nearly 1.5m of whom are now refugees in neighbouring countries. They include schoolchildren, students, musicians, accountants, and teachers - people from every walk of life who've lost everything. Oxfam is aiming to reach 650,000 people in the coming months,...
Read full release