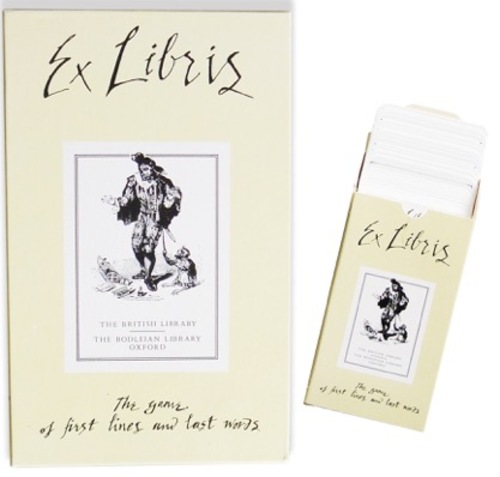 On Friday 27th March,at The FT Weekend Oxford Literary Festival 2015,four of the nation's wittiest wordsmiths;Craig Brown, John Lloyd, Helen Zaltzman and Alex Bellos, will take to the stage to play Ex Libris, the game of first lines & last words.Come and watch them bluff and counter bluff as they write fake but plausible opening or closing sentences to genuine books, attempting to fool fellow players into believing that their scripts are the authentic first lines or last words of these works.

Devised by Leslie Scott the inventor of Jenga, Ex Libris is published by Oxford Games Ltd and endorsed by Oxford's Bodleian Library.

Craig Brown is a critic and writer whose work includes the parodic Private Eye diary, and 18 books,...
Read full release