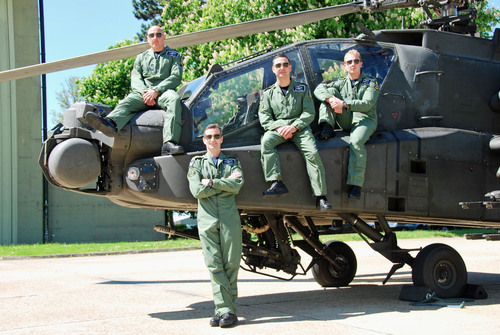 Oxford Vaughan, the luxury British sunglasses brand is proud to announce its affiliation with the Apache Attack Helicopter Display Team as Official Supplier of sunglasses.

Inspired by a style that inspired a generation, Oxford Vaughan's SpeedBird range is rooted in endeavor, exploration and exhilaration and is the perfect choice for the Attack Display Team pilots who clearly demand the best.

The SpeedBird is an elegant evolution of the iconic aviator design – a true classic with ageless worldwide popularity. Shaped distinctively with 18K yellow gold, 21K white gold or 22K rose gold-plated aircraft grade titanium frames, and fitted with polarised world-renowned ZEISS lens technology, the SpeedBird's sophisticated protection helps eliminate the reflective glare from the cockpit instruments and there's no hint of compromise when it comes to high-paced and instinctive living.

The Army Air Corps Apache attack helicopter is one of the most...
Read full release