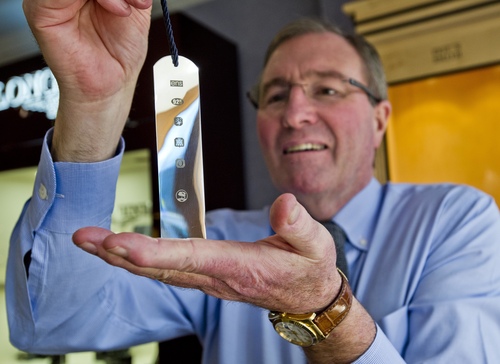 AWARD-WINNING Scottish jeweller Eric Smith is making history after winning his
campaign to rescue a piece of Glasgow's forgotten past.

After year-long negotiations, the Glasgow businessman has been given permission to revive the city's hallmark - exactly 50 years after it was last struck.

Now, all his designs for gold, platinum and silver jewellery, produced by craftsmen at his Newton Mearns workshop, can bear this internationally-recognised stamp of quality.

Glasgow Art School graduate Eric, who has operated his Eric N Smith Ltd business along with his wife and co-director Yvonne for more than 35 years, said:

"I'm delighted with this development. With Glasgow very much on the global stage, particularly because of next year's Commonwealth Games, I felt it was important that the city's hallmark should be revived."

Dating back at least to medieval times, hallmarking is now seen as a form of...
Read full release