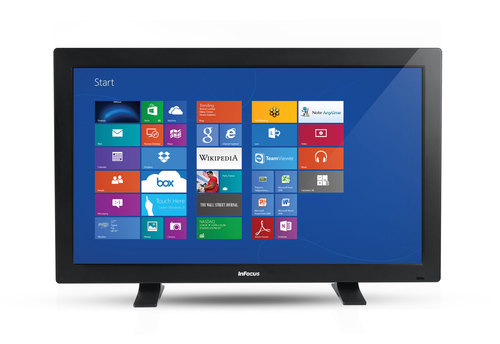 InFocus presents first intelligent Touch Display
BigTouch - 55 inch Touch Display with Windows 8 PC

London, 14th May, 2013 - InFocus, a global provider of visual communication solutions and innovative display technology, presents BigTouch - the first intelligent Touch Display.

With a 55" touch panel, built-in Intel i5 processor and running Windows 8 Pro, BigTouch combines the fun of a tablet and the productivity of a PC. The InFocus BigTouch amplifies that elegant, fast and fluid touch experience for your conference room, classroom, office lobby, or other shared work space.

The brilliant 55-inch (139.7 cm) full HD 1080p (1920 x 1080) multi-touch display with Windows 8 five-point touch gestures will make meetings or lessons more engaging, interactive and fun. A Wireless keyboard and mouse also included to easily control the display from your seat.

The InFocus BigTouch has a powerful and flexible PC equipped with an...
Read full release