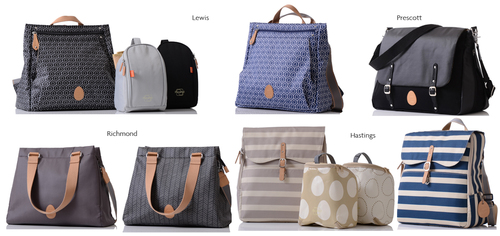 Pack like a pro with the new PacaPod SS16 collection which offers parents a stylish and simple solution to transporting baby gear on journeys. Discerning travellers will appreciate the covetable range and welcome the innovative 3-in-1 organiser which is tucked neatly inside each bag.

A simple yet satisfying solution the struggle of travelling with tots - it's the fiercely functional features inside each PacaPod that make it easy to plan, prioritise, pack and to retrieve essential items on the move – so there's no need to feel like a pack mule.

Inside each bag is the brand's signature baby organiser, featuring a changer 'pod' and feeder (fully insulated cool bag). The lightweight pods keep food and dirty clothing hygienically apart while separate parent pockets help to keep valuables and holiday paperwork safe. The versatile design means that all three elements of the bag can be used at...
Read full release