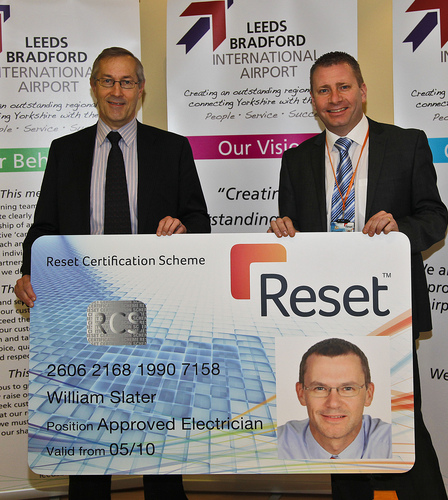 STARTS

A unique and innovative online proof of competence system is about to radically change the way organisations, service providers, companies and their employees work in the UK – solving a massive headache for everyone in the process, saving them time and money.
The Reset Certification Scheme is set to revolutionise how the competences of individuals are verified when entering workplaces, construction sites and security conscious locations such as airports, retail centres and hospitals.

The potential savings in time, money and resources for everyone involved in this process are immense and already paying dividends for those using the system.

The Scheme has been adopted by Leeds Bradford International Airport (LBIA) and was rolled out across the airport on 18th October; it is already proving a success as Neil Rennison, Project Manager at LBIA, confirms:

"When we saw the time savings the Reset Certification Scheme...
Read full release