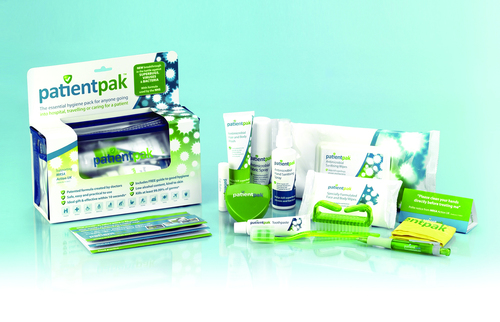 Media information
23 October 2008

New PatientPak helps kill superbugs, viruses and bacteria

PatientPak, the new personal hygiene kit, is a breakthrough in the battle against superbugs, viruses and bacteria. The products contain a patented formula developed by medical doctors that is proven to kill over 99.99% of bugs. This formula has only been available in hospitals to date. PatientPak is specifically designed to be used by patients during their hospital stay. It provides the means by which people can help protect themselves and helps bring peace of mind.

Each PatientPak (www.patientpak.com) contains essential items, all of which are essential for a patient's stay in hospital. You will find an antimicrobial sanitising...
Read full release