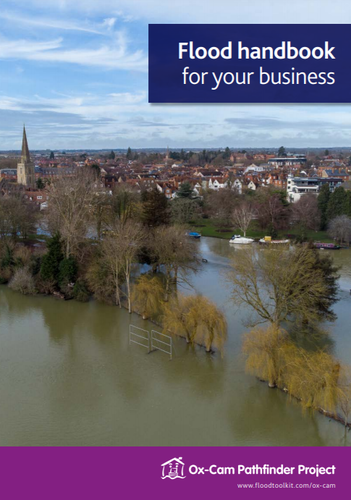 * New 'Flood Handbook for Your Business' is published to help business owners plan ahead and make business premises resilient to future flood risk *

Coinciding with September's 'Preparedness Month', the Ox-Cam PFR Pathfinder Project has published the 'Flood Handbook for Your Business' guide, which provides a wealth of practical steps that business owners can take to prepare and adapt their premises, to lessen the impact future flooding may have.

The Ox-Cam Pathfinder Project, which is one of three DEFRA national partnerships focused on raising awareness and take-up of Property Flood Resilience (PFR) measures, has published the e-book to provide free support to businesses and help them plan, prepare and take action.

It includes tips on how to access appropriate insurances, as well as showing real-life examples of businesses across the country that have...
Read full release