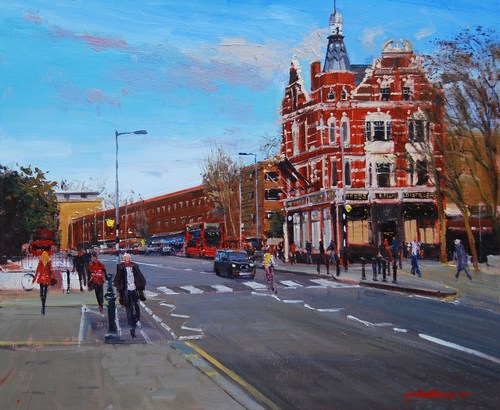 Press launch day: Thursday July 11th
Time: 11.30 am start – 1pm finish.
Location: Sloane Square, Chelsea. Opposite Peter Jones in the centre of the square
Spokespeople: Meet Roger Becket, Founder of Pintar Rapido, with a selection of artists creating their work live in various mediums.

PAINT THE TOWN RED…OR ANY COLOUR YOU LIKE AT NEW ART FESTIVAL
Launch of new art festival for the Capital

TODAY (July 2) sees the launch of Pintar Rapido (meaning Painting Quickly in Spanish), a new two-day arts festival in London taking place on July 13 & 14 across the Borough of Kensington & Chelsea.
It is open to professional and amateur artists from all over the UK and will celebrate London's urban cityscape and diversity. The best work of the weekend will be awarded the Pintar Prize of £1,000 and all works painted will go on sale at Chelsea Old Town Hall, King's Road Chelsea, London.

Roger Beckett, festival founder,...
Read full release