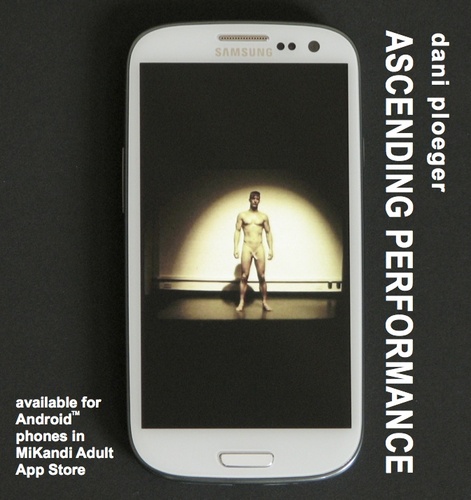 Artist Dani Ploeger's new work ASCENDING PERFORMANCE has been launched on MiKandi, an online store for adult content for Android smartphones. The work redefines performance art in the age of mobile technologies, and plays with the blurring of the boundaries between artistic and erotic content on the web. The app launch is accompanied by the simultaneous appearance of advertisements for the work in the esteemed art magazine Artforum International and on leading adult website pornhub.com.

ASCENDING PERFORMANCE features a digitized Super 8 film of the naked artist. By slowly making the typical 'swipe' gesture over the image on the smartphone screen, the user plays through the frames of the film one by one. Through repetitious performance of this (quasi-masturbatory) gesture, an erection gradually emerges.

Dani Ploeger is an artist and theorist, working in Brighton and London. He also lectures and researches at The Royal Central School of Speech and Drama,...
Read full release