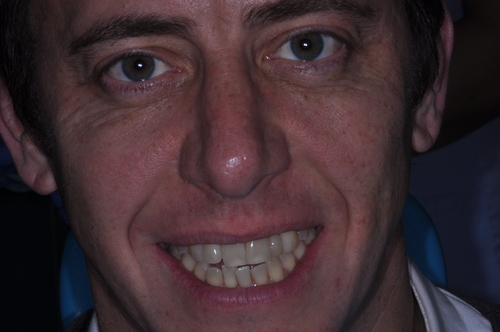 "Goodbye English teeth, hello impeccable smile"
- TV presenter is having orthodontic treatment in full view of the public

More and more men are considering the importance of their appearance – particularly to further their careers. Two such men are dentist Hanel Nathwani and his patient, Andy Friedlander who is a TV presenter and a commentator at major sporting events. Both are undergoing treatment to straighten their teeth because it is important for their jobs. Dr Nathwani spends all day correcting the smiles of his patients – many of whom are celebrities - and felt it was time to attend to his own dentition as it was under constant scrutiny. How could a dentist recommend fixing his patient's teeth when his own were irregular? Like Dr Nathwani, Andy Friedlander's smile is perpetually on display on television and in the press and his motivation for correcting his teeth was definitely a career move. In fact in an increasingly competitive...
Read full release