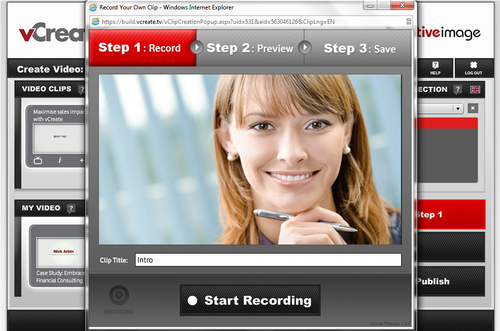 With the launch of vCreate Express, the world's first cloud-based personalised video tool, the power of personalised video marketing is now available to small businesses too.

vCreate won the prestigious Chartered Institute of Marketing's 'Game Changer' award earlier this year and has been used by some of the world's biggest companies, including Vodafone, Thomson Reuters and EMC.

vCreate Express brings the same benefits to smaller businesses looking for new ways to create cut-through marketing but at very low entry level pricing. Small business users can trial the tool for seven days free of charge and then continue to use it for as little as £10 per month.

vCreate Express launched officially on 1st July 2014 after being trialled by a number of smaller businesses.

Watch our customer case studies

With vCreate Express...
Read full release