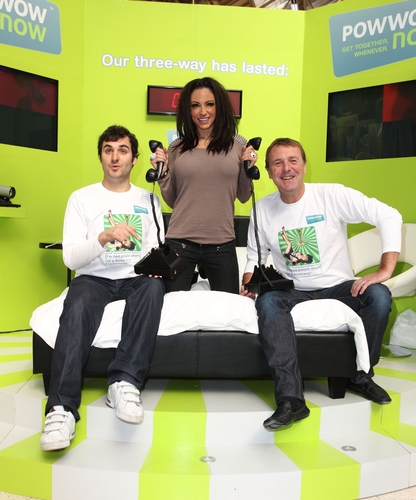 Friday 1st October 14:00:

Cricket legend, Phil Tufnell, glamour model, Jodie Marsh and funny man, Patrick Monahan have achieved the world record for the longest three-way conversation - talking non-stop for the last 24 hours!

The chatty trio have been in their PJs in giant beds in different central London stations, talking to each other on Powwownow's free conference call service. Phil was at Victoria station, Jodie at Waterloo and Patrick at London Bridge.

Throughout the 24 hours thousands of people got into bed with them, with several people going to see all three - including a pug dog and a six month old baby! Patrick crowd surfed and they all had a competition to see how many people they could get into bed with them at the same time, which Jodie won with 22 people - maybe another World Record!

Thousands more viewed their call live on the upforathreewaycall.co.uk website and sent in questions via Powwownow's Twitter and...
Read full release