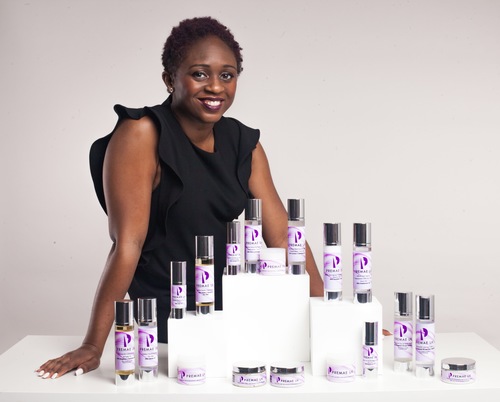 Premae UK (originally Premae Skincare) is to launch its award winning products to millions of homes on Shopping Nation starting this September.

2017 has already seen a phenomenal year of growth for the company founded by Dr Clare Anyiam-Osigwe (B.E.M), who was awarded in the New Year's Honours list. Dr Clare was also recognised earlier this month by American broadcasting giant B.E.T (Black Entertainment Television) as an influential icon for black women.

Clare Eluka (as she was known then) has worked in beauty since the age of 17. Having suffered with severe Acne and Eczema from an early age, Clare was unable to find a product in the high street to help combat her skin issues without the use of steroids, petroleum or lanolin. It was after working with the Body Shop for 6 years that Clare began making her own products at home. These products soon gained recognition from Allergy UK and on December 1st 2011 the business opened its' first outlet in...
Read full release