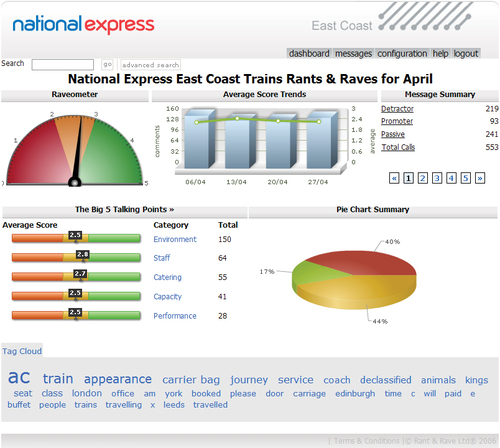 RAPIDE LAUNCHES RANT & RAVE

REVOLUTIONARY NEW SYSTEM FOR CAPTURING CUSTOMER FEEDBACK AND MANAGING BRAND REPUTATION

"Feedback collected immediately after an experience … is 40% more accurate than feedback collected after 24 hours." Gartner Research.

COVENTRY, April 28th, 2009. Rapide Communication Ltd has launched a new product that enables companies to capture their customers' thoughts and opinions at the point of service delivery. Rant & Rave allows customers to provide instant feedback via SMS on their mobile phones, or via voice, email or on the web. Rant & Rave has already been successfully deployed in a number of businesses, including National Express, the BOC Group, and Hallmark, and recently won the British Chambers of Commerce's Award for Innovation Through Technology, sponsored by...
Read full release