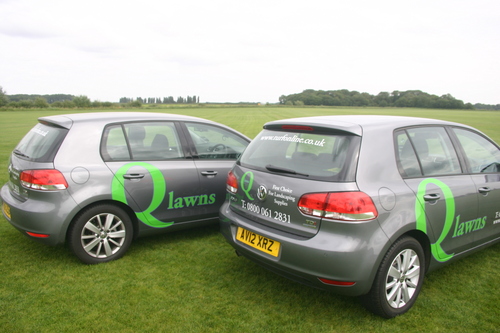 It's not just the grass that's green at Q Lawns; the well-known turf growers have just taken delivery of two eco-friendly VW Golf Bluemotion cars so that the sales team can keep in touch with customers with minimal damage to the environment.

The car has a CO2 rating of 99g/Km, which means that it is one of the least polluting vehicles on the market because it is incredibly fuel efficient. The manufacturer claims that it averages 74.3 miles per gallon and Chris Carr, Q Lawns Sales and Marketing Manager is happy to verify this.

"Part of the Q Lawns ethos is to care for the Environment" says Chris "this is reflected in everything we do, from the way we try to improve biodiversity on our farm to organising deliveries so that the lorry saves fuel by taking the most direct route. These vehicles should help to reduce our carbon footprint even further."

Q Lawns grow 1,200 acres of quality lawn turf on their farm near Hockwold in Norfolk as well...
Read full release