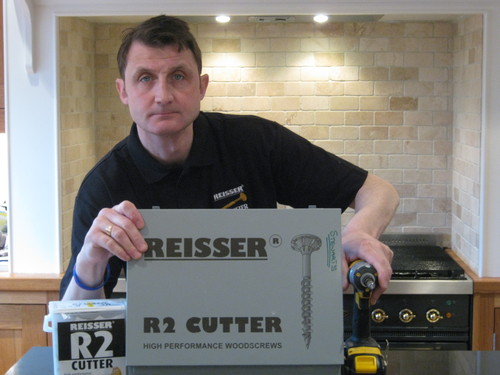 60 Minute Makeover's popular DIY Handyman showcases Reisser screws in brand new Channel 4 series, You Deserve This House, out now

March 5 2012 – Stockport, UK - Reisser, one of Europe's leading distributors of high performance woodscrews and power tool accessories, has signed DIY star Stewart Parker as an ambassador for its brand.

You Deserve This House sees Stewart join presenter Amanda Lamb (A Place in the Sun) in a brand new feel-good property make-over show for Channel 4. In each episode, the popular Joiner can be seen using essential Reisser products - such as the trademark R2 screw and the innovative Cutter screw - to help create remarkable home renovations for unsung heroes within the community.

"I am delighted that I can be a spokesperson for the Reisser brand" said Parker.

"My TV work routinely involves me making furniture of the highest...
Read full release