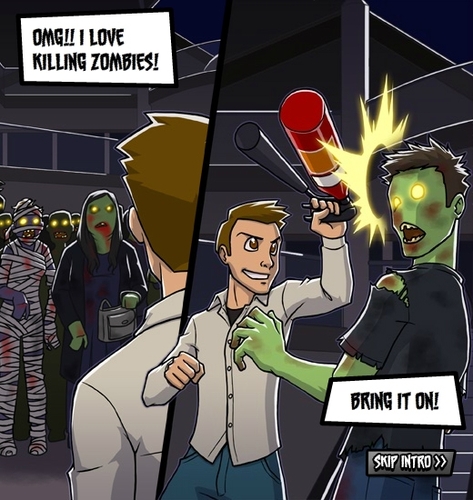 A new game to promote Phones4U alongside their 'Missing Our Deals Will Haunt You' advertising campaign has been played more than two million times since its launch.

The Zombies Ate My Phone game, created by viral game specialists Koko Digital, was launched on October 19th and has become a massive hit, with more than 1m plays in its first week alone. It has now been played 2.25 million times.

Set in a shopping centre, players can choose from a range of weapons including water balloons, fire extinguishers and vinyl records to fight off their undead foes and rescue their friends – if they want to.

Director Chris Steele said: "The game has been one of the most enjoyable we've worked on, and is probably the funniest we've created, taking comedic elements from Shaun of the Dead and other zombie films.

"The Facebook version gives players the option to choose which friends they rescue and which friends they don't, which has gone...
Read full release