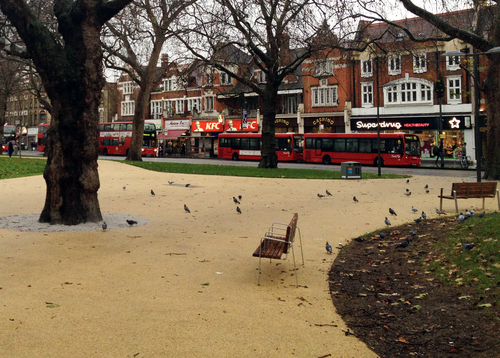 Product: RonaDeck Resin Bound Surfacing
Area: 7,700m² @ 15mm
Contractor: F M Conway
Location: Shepherds Bush, London

What is believed to be the largest single resin bound surfacing project in the UK has been completed using Ronacrete's RonaDeck Resin Bound Surfacing system where more than 7,500m2 has been laid.

You don't have to live in London to have heard of Shepherd's Bush! Home to the BBC, Queen's Park Rangers, the Shepherd's Bush Empire and (fictitiously) Steptoe and Son! It is thought that Shepherd's Bush may be so called because shepherds would rest on the green in the centre on their way to Smithfield market. Shepherd's Bush Green is a triangular area of open grass surrounded by trees and covers approximately eight acres, various paths for cyclists and pedestrians run across it. There...
Read full release