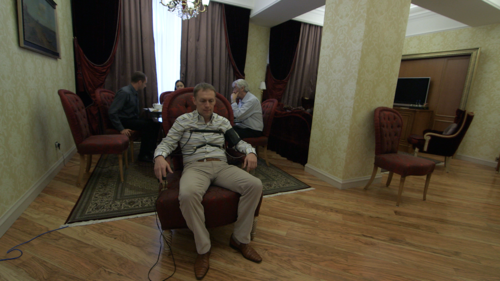 RUSSIA HOUR BROADCASTS ANDREY LUGOVOY POLYGRAPH TEST
Sunday 6th May 8:00 pm on Information TV (Sky Channel 231 and Freesat 402)
Repeat: Sunday 13th of May.

PRESS-RELEASE

The "Russian Hour", a Russo-British TV production company, has just put Andrey Lugovoy, the main "suspect" in the "Litvinenko murder" case, though a polygraph test, by top British polygraphists, which proves he is innocent.

The questions asked were:

1) Did you facilitate the death of Alexandr Litvinenko?
2) Were you involved in the death in any way at all?
3) Did you ever handle polonium?

Andrei Lugovoy answered "no" to all these questions, and his answers were unambiguously confirmed as "truthful" by senior polygraphologist Bruce Burguess and an official written conclusion was drawn up following the test.

There's no politics in the polygraph, its function is to determine the truth. Now that the...
Read full release