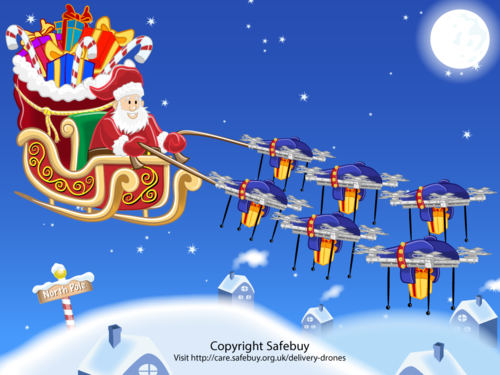 UK public mostly confident that 2014 Christmas deliveries will arrive on time but concerned about delivery 'drones'!

In a recent survey by SafeBuy 2,000 UK online retail consumers were asked whether they believed deliveries would arrive in time this year for Christmas.

The majority of people surveyed stated they were either 'very confident' (34.9 percent) or 'confident' (27.9 percent) that goods purchased online in the run up to Christmas would arrive on time this year.

"With only 16 percent of UK consumers surveyed lacking confidence that deliveries will turn up on time, it appears UK retailers have largely won over the public's confidence" stated Richard Jones, founder of SafeBuy.
But in Scotland, perhaps taking regard of the highlands and islands, that lack of confidence escalated to 32 percent.

Does Santa Need Delivery Drones?

Following Amazon and Google testing delivery drones, 51.6 percent of...
Read full release