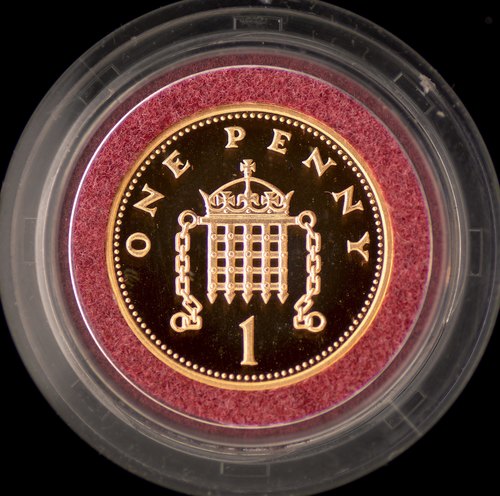 A SOLID gold 1p coin is set to fetch more than 20,000 its face value when it goes under the hammer at a Tyneside auction house.

It may be small change but the sought-after 1p is expected to coin it in at Newcastle's Anderson & Garland Auctioneers.

The penny is part of a gold proof set made especially by the Royal Mint to mark the 2002 Golden Jubilee.

The full set contains a complete collection of UK currency coins in gold - 5GBP, 2GBP, 1GBP, 50p, 20p, 10p, 5p, 2p and 1p. The set also includes a collection of the Queen's Maundy money in gold, which are four coins representing the old 4d, 3d, 2d and 1d.

The set, belonging to a North East collector, has already attracted much attention from eager coin enthusiasts and is tipped to sell for between 4,500GBP and 5,500GBP at the auction on Tuesday 5th March.

Anderson & Garland Director Fred Wyrley-Birch said: "This is a beautiful set of gold coins, which I'm...
Read full release