Kegel8 Vaginal Cones With New Physiotherapist-Designed Pelvic Floor Exercise Plan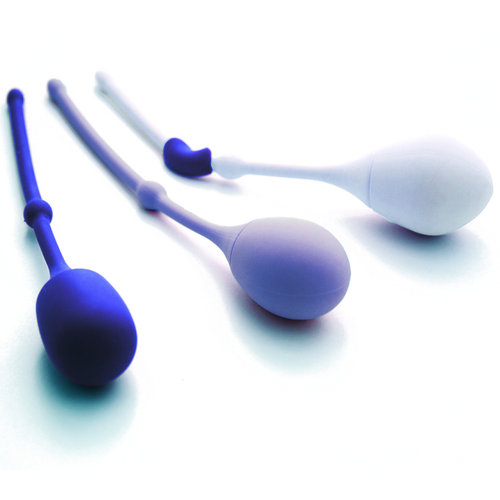 Kegel8 Vaginal Cones are a simple and effective way to strengthen the pelvic floor, with three weighted cones for progressive exercise as the pelvic floor gets stronger, but a good thing has just become even better with the introduction of a fantastic and exclusive new exercise plan devised in conjunction with a top physiotherapist.

It is clinically proven that pelvic floor exercise with resistance is more effective than normal pelvic floor exercise, and not only do Kegel8's weighted vaginal cones add resistance to Kegel exercise, they also provide biofeedback to show the muscles moving. The unique built-in wand moves down when the correct muscles are contracted, providing feedback to the user that they are exercising the right muscles in the right way.

The new and improved Kegel8 Vaginal Cones with exercise plan are ideal for home use or in conjunction with a physiotherapist and in just twelve weeks, can bring about a marked improvement in symptoms associated with a weak pelvic floor such as incontinence and lack of intimate sensation. The easy-to-follow exercise guide takes users through a step-by-step plan from the very basics to more difficult exercises that will challenge even those with the strongest pelvic floor.

Kegel8 Managing Director Stephanie Taylor says: "It's great that with the new Kegel8 Cones women can now use clinically-based exercises to make sure that they are strengthening their pelvic floor in the best possible way. We at Kegel8 work closely with clinicians when devising and developing new products – at the end of the day, we all strive for the same goal, and that's women with stronger pelvic floors and all of the benefits that this brings."

Kegel8 Vaginal Cones are priced at £29.99 and are available from www.kegel8.com.

For further information, press enquiries and images, please contact Heather Lindley at Savantini: heather@savantini.com or 01482 888785.

See Kegel8's Press & Media Section here.