Natural Sea Sponges – the Purse- and Earth-Friendly Alternative to Tampons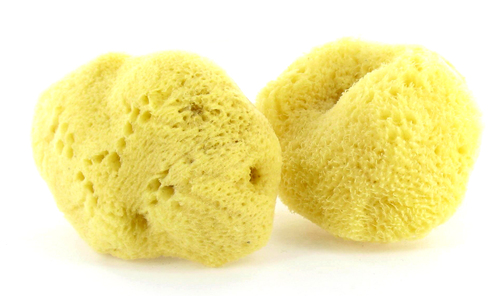 In these times of austerity, credit-crunch and looming triple-dip recession, people all over the UK are looking for purse-friendly alternatives to everyday purchases. Jade & Pearl Sea Pearls Natural Sea Sponge Tampons are the natural, great-value alternative to landfill-busting sanitary towels and tampons.

Newly-arrived in the UK, Jade & Pearl Sea Pearls are beautiful natural sea sponges, available in a range of sizes to suit all women. Unlike traditional sanitary towels and tampons, Sea Pearls are unbleached, can be trimmed to fit you perfectly and contain no dioxin or synthetic fibres, so they work perfectly in harmony with your body. Normal tampons can have a drying effect – natural sea sponges do not have this effect so they are much kinder to the body.

A pack of two sea sponges lasts around 6 months (though it can be up to a year, depending on how well you look after them!) and costs just £9.99 – the average woman uses around 30 tampons per period, so over six months this costs around £30 – so not only are sponges much better for your body, they cost less than a third of normal tampons! Managing Director of StressNoMore Stephanie Taylor says: "We have noticed a significant increase in the sales of menstrual cups – so we are excited to have introduced the sponges into the UK for the increasing number of women who are looking for cost-effective alternatives to tampons. We think that they will make a great addition to our range of reusable menstrual products".

Over a woman's lifetime, she uses around 17000 pads and tampons; can you imagine how much this puts into landfill? Sea Pearls are environmentally friendly and are sustainably harvested off the coast of Florida. By switching to reusable sanitary products, you can not only save yourself a great deal of money, but also do your bit to protect the planet.

You can even carry on with your sex life during your period when you use natural sea sponges – the ultra-soft design is extremely absorbent meaning no mess, but it also means that neither you nor your partner will be able to feel that it is there, and afterwards, Sea Pearls can be disinfected simply by soaking in warm water with either sea salt or tea-tree oil.

Jade & Pearl Sea Pearls Natural Sea Sponge Tampons are available in the UK from StressNoMore.co.uk, and are priced at just £9.99 for a pack of two Natural Sea Sponges or £14.99 for a pack of two premium Mediterranean Silk Sea Sponges.

For images and press information, please contact Heather Lindley at Savantini – heather@savantini.com or 01482 888785.