Free Pelvic Floor Guide Has Weekend of Record Downloads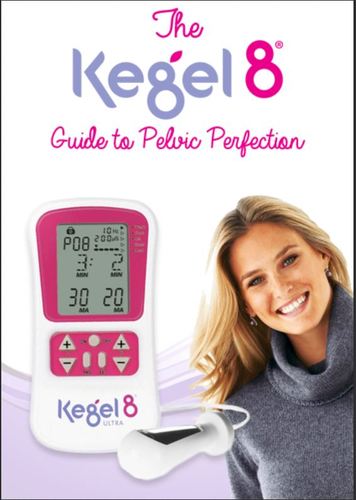 Kegel8, the UK's leading pelvic health brand had a weekend of record downloads that almost crashed the servers after the launch of their free-to-download Kegel8 Guide to Pelvic Perfection.

The guide, created by pelvic floor experts at Kegel8, attracted more than 10,000 downloads this weekend alone, and offers help and advice to women of all ages about how to get the best from their pelvic floor and how to prevent and treat embarrassing leaks, incontinence, prolapse and more. It also includes a Kegel exercise routine developed by a top physiotherapist to help you achieve a strong, toned and healthy pelvic floor.

Stephanie Taylor, Managing Director of Kegel8 and pelvic floor expert said: "We are absolutely gob-smacked with the response – maybe it's women thinking of their pelvic floors now that we have a new Royal Prince, but we weren't prepared for it crashing our servers! We think it bodes well for the future that women want to exercise and tone their Kegel muscles. Women are saying a resounding "NO!" to Pads, Puddles and Prolapse and not accepting problems as a natural part of childbirth or ageing.

"We know, all too well, the personal devastation that women feel when they find they can't control their bladder, or when intimacy doesn't feel the same anymore – the fact that they are doing something about it and getting Kegel-fit is fabulous. Get you pelvic floor back in tone and get your orgasms back too."

Our customers are feeling the benefits of their Kegel exercises too - Shirley Halsall, 42, from Hull said: "I found I was avoiding intimacy with my husband simply because it was getting harder to orgasm and it didn't feel as intense as it used to. I was so afraid that he felt the same. I read about Kegel exercises and decided to try it to give our love-life a boost – and boy has it worked! In just a few weeks I could 'feel' more and my husband noticed too!"

The Kegel8 Guide to Pelvic Perfection is available for free download at: http://www.kegel8.co.uk/downloads/guides/kegel8-guide-to-pel...

For more information, please contact Heather Lindley at Savantini Limited – heather@savantini.com or 01482 888785.