Kegel8 Announce New Probe That Will Make Pelvic Exercise Accessible to More Women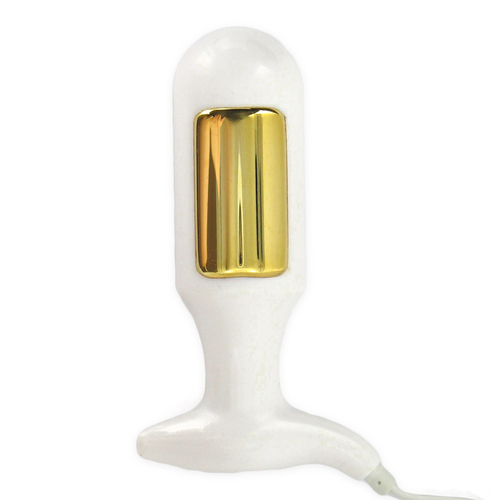 Kegel8, the UK's leading pelvic health brand, is proud to announce the launch of a new world-exclusive Gold Plated Nickel-Free Vaginal Probe which is set to make electronic pelvic floor exercise accessible to even more women.

Normal probes are made from nickel and can cause uncomfortable burning, itching and pain to the 30% of women who are allergic to it. Many women who have had these symptoms are put off exercising again and instead leave their pelvic floors weak and put up with problems such as laughter leaks and incontinence.

Created with 24-carat gold-plated electrodes, the gold Kegel8 probe is a fabulous option for women who are allergic to nickel. Women will be able to exercise without any painful itching or discomfort afterwards. By using their electronic pelvic floor exerciser more regularly they will overcome leaks, reduce their need to run to the loo and avoid prolapse, a problem which affects more than 50% of women at some point in their lifetime as a result of having a weak pelvic floor.

What's more, gold electrodes conduct far more efficiently than nickel, which means the stimulation will be more powerful and more successful than with normal probes. Women will feel a much stronger pull on their muscles when using the Kegel8 Gold Plated Probe, and as a result they will see their muscles become stronger much faster than if they were to use a normal probe.

Kegel8 Managing Director Stephanie Taylor says: "We are very excited about the launch of our new gold probe; we have women telling us every day that they suffer from nickel allergies, but by using gold-plated electrodes, women can carry on using their electronic pelvic floor exerciser and enjoy the benefits of a strong and healthy pelvic floor."

The Kegel8 Gold-Plated Nickel-Free Vaginal Probe costs £17.99 and is available from www.kegel8.com. For press enquiries and images, please contact Heather Lindley at Savantini Limited on heather@savantini.com or 01482 888785.