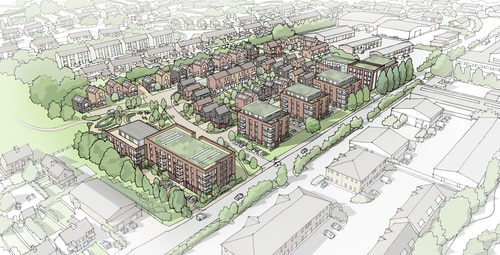 Matterhorn Capital DC Management UK are delighted to announce the selection of the Paradigm Housing Group with V10 Homes as the enabling partner for the delivery of a 142 house and apartment development at Asheridge Road, Chesham.

Simon Conway of Matterhorn says:

"Following extensive public consultation and a comprehensive planning process that secured detailed planning approval for 142 houses and apartments and 3,619 sqm of Enterprise Business Space in Chesham, we selected Paradigm Housing and V10 Homes as our enabling partner to bring this exciting project to conclusion.

Paradigm is one of the largest Housing Associations in the Thames Valley with almost 15,000 properties. Paradigm is due to commence development of the Chesham site in the first half of 2018 with new homes available for occupation from mid-2019."

Alison Laing, Head of New Business at Paradigm Housing says:

"Paradigm is delighted to be...
Read full release