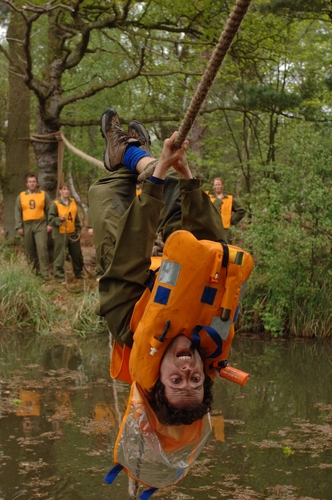 Sold-Out Weekend Event Offers Companies First-Hand Knowledge about Their Reservist Employees and Themselves

LONDON – 22 May 2007 – Supporting Britain's Reservists and Employers, SaBRE, today announced that its Executive Stretch event, 1-3 June at Pirbright in Surrey, has completely sold-out with 120 attendees representing over 25 companies scheduled to attend. This represents an increase from last year and the largest number in the programme's history. The weekend event, designed to put civilian managers through their paces, helping them to develop their leadership, teamwork and communication skills, includes a number of challenging tasks such as a complex planning exercise, aptly named 'Master Mind' as well as 'Bosun's Chair', where teams assemble a rope swing on a pulley to get across a canal.

Since 2002 SaBRE has existed to inform Britain's companies about the benefits of...
Read full release