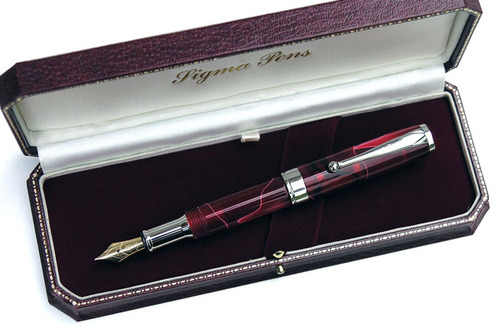 Sigma Pen Co
Contact: Howard Kettle
01270 500916
www.sigmapens.co.uk
email:howardkettle@sigmapens.co.uk

For those of you who hanker for the days when a fine quality fountain pen was the writing instrument of choice, take a look at the new range of 'Style' fountain pens from Sigma of England.

Normally hand crafted fountain pens are cut from plastic tubes and look similar no matter who makes them. However Sigma have invested in the design of a unique quality fountain pen with its platinum plated nib section and unique barrel shape that gives perfect balance when the cap is...
Read full release