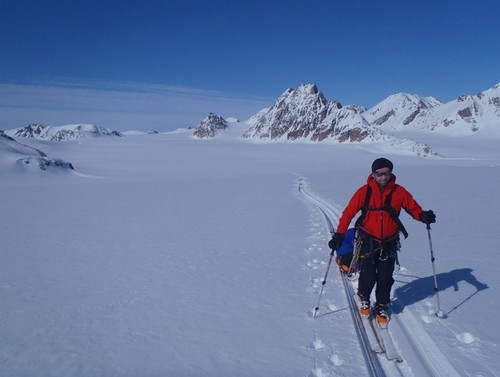 Tangent Expeditions and the outdoor clothing company Montane have appointed the UK charity Ski 4 Cancer as the official charity for the 2015 Montane Polar Iceman ski adventure race. Ski 4 Cancer fundraisers will receive a discounted entry fee plus £400 in extreme weather clothing from Montane, the lightweight and breathable clothing specialist.

The Montane Polar Iceman is one of the few adventure challenge races in the world to be held inside the Arctic Circle. A ski mountaineering endurance event requiring no previous race experience, teams of three or four people will be challenged to complete the course in sub-zero temperatures pulling all their own equipment in sleds.

Competitors can choose from three courses which vary from 100km to 150km in length. Passing through remote alpine checkpoints, all three courses border the world's largest frozen fjord in the world's largest National Park. All courses finish in the town of Ittoqortoormiit which is...
Read full release