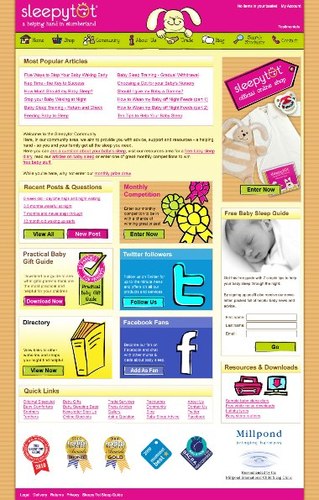 Sleepytot, best known for their multi award winning baby comforter, Sleepypaws, have launched a new community area on their website, Sleepytot.com. The community area is dedicated to helping parents solve their baby sleep problems.

Sleepytot Director, Lucy Fitzgerald says, "We launched Sleepypaws 18 months ago because we knew it would help babies to sleep. The response has been overwhelming and our baby comforters have fast become the perfect companion for babies and toddlers, day and night. The community area on our website is the natural next step for us in supporting our customers and visitors who need a helping hand with their baby or toddler's sleep!"

One of the first issues new parents are faced with is lack of sleep, which can lead to...
Read full release