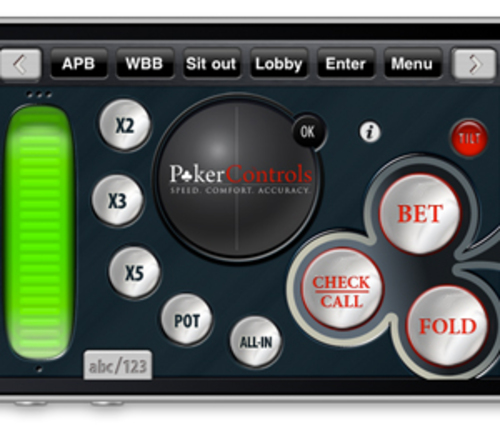 Turn your iPad™ into a huge Online Poker Remote Control!

Today the UK developer Smarter Controls International announced the huge success of their new Poker Controls iPhone™ Apps on the iTunes Store.

Imagine turning your iPhone™, iPad™ & iPod Touch™ into a Touch-Screen Remote Control connected directly to your favorite Online Poker Room.

This App comes with a clear display with BET, CHECK, FOLD buttons, a +/- Bet Slider, x2 x3 x5 Pot and All-in Bet Buttons, Table Switching, Lobby Controls, Sit-In/Sit-Out, Blind Controls and even a Wireless Mouse Touchpad and is fully configured to let you play across different Online Poker Rooms at the same time!

With added features such as Auto Table Switching and Set Bet Levels, it helps you take control of the game whilst sitting back in real comfort.

The Poker Controls iPhone™ App (PCIA) connects to your Windows-based PC when you download the Free PC Software from the...
Read full release