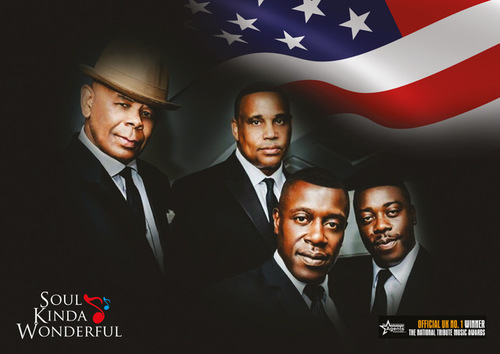 *Soul and Motown tribute act Soul Kinda Wonderful wins a Number 1 music tribute award for the third time*

Soul Kinda Wonderful's next gig at the Livestock Festival in Enfield (29th July) is set to be even more special as the band celebrate another win at the National Music Tribute Awards. This outstanding band were recognised with the Official Number 1 Music Tribute to The Drifters.

Soul Kinda Wonderful is a lively, fun-loving music act that was formed more than 10 years ago, based in Leicester but performing for fans and celebrity events worldwide. The group enjoy performing and celebrating music of the golden era, specifically the genres of soul and Motown, and have sung some of the industry's greats as a result (including popular classics by artists such as Ben E King, The Temptations, The Drifters and The Four Tops).

Having achieved status as this winner for the third time (Soul Kinda Wonderful was also presented with this accolade in...
Read full release