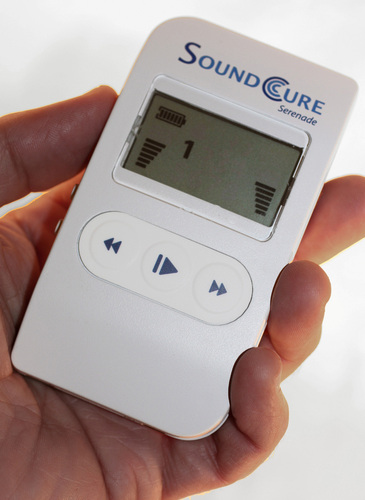 SAN JOSE, California, April 15, 2013.

SoundCure Inc., a tinnitus solution provider, today announced the launch of the Serenade Tinnitus Treatment System at the upcoming Association of Independent Hearing Healthcare Practitioners (AIHHP) spring conference. Serenade was launched in the U.S. in April, 2012, and is now offered by hundreds of audiologists and hearing healthcare providers nationwide. This UK launch marks the first formal commercial release outside the U.S. of this novel advancement in sound therapy. Serenade offers tinnitus sufferers potential relief using S-Tones®, customized treatment sounds developed independently by leading hearing researchers at the University of California.

Tinnitus, or "ringing ears," affects approximately 10% of U.K. adults and an estimated 260 million people globally. It can be extremely debilitating, leading to depression, irritability, and difficulty sleeping or concentrating.

Serenade is a...
Read full release