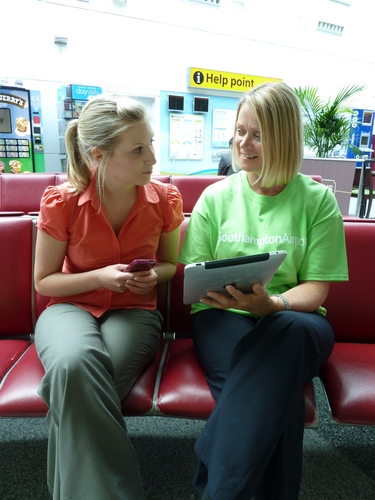 This week sees the launch of Southampton Airport's iphone and Android smartphone App.

The free App is packed with planning tools, terminal information, special offers, news and more.

Neil Garwood, Head of Customer Service, commented, "Good information is the key to good passenger experiences, so it's great to be able to deliver this information in a format that appeals to those passengers looking for info on the move."

The airport's Ambassadors will spend the week in the terminal explaining the App's features to passengers and showing them how to download it to their smartphones.

With the Southampton Airport App you can:
• Keep a track of your upcoming trips
• Take a photo of your car to remind you where you parked
• Book car parking easily on your phone
• Check the weather in your destination
• View tourist guides on all of our destinations

Southampton Airport has over...
Read full release