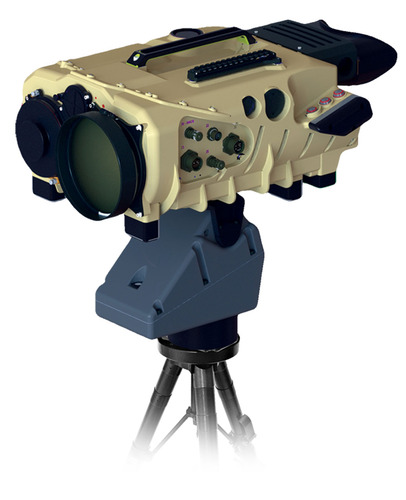 DSEI (Defence and Security Event), London, September 2013 – Instro Precision Ltd have introduced, the D1 Motorised Pan and Tilt, the entry level member of its D-Series family of motorised Pan and Tilts.

With sub-milliradian pointing accuracy and repeatability, D1 has been designed to meet the demands of long range observation with HD day cameras and high resolution thermal imagers. It's payload capacity of 20Kg (up to 44Lbs), makes the D1 an excellent match for a range of camera configurations including larger state-of-the art, long range sensors. Available with a choice of top mounted or pannier style payload configurations, the D1 gives OEMs and integrators significant flexibility when configuring multi-sensor payloads.

As the entry level member of the D-Series family of Pan and Tilts, the D1 features a 1000Base-T Ethernet payload connection for streaming High Definition digital video, which is increasingly a feature of latest surveillance...
Read full release